Women's Day Celebrations
Published On: 5th August, 2020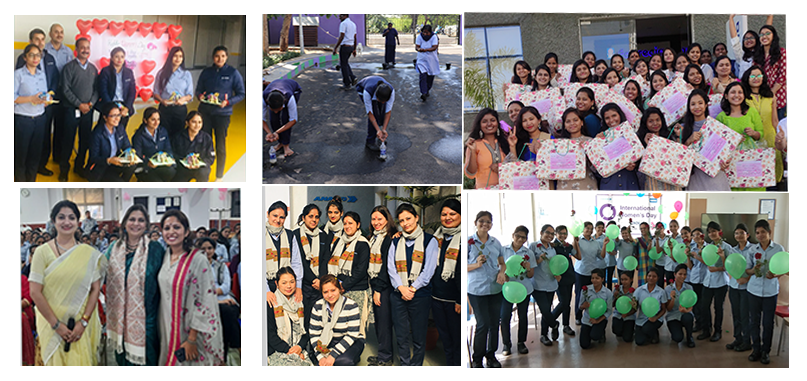 ANAND Group companies celebrated International Women's Day on 8th March 2020, in a splendid way. CY Myutec ANAND organised several fun events, including cooking, singing and dance competitions at the hostel.
Faurecia Clean Mobility, Chakan team, celebrated the day by spreading the message 'Each for Equal'.
Haldex ANAND India, Nashik, celebrated the day by creating awareness about women's safety and by cutting a cake. Plant head and HR head distributed gifts to all the girls and women within the plant.
MAFS invited Ms. Arti Chaudhary, certified facilitator and coach for Development Dimension International, to speak to the female employees and motivate them to 'Lead like a Girl'.
Anchemco ANAND and Ansysco ANAND celebrated Women's Day by giving surprise gifts to all women in the plant.
Joyson ANAND Abhishek Safety System (JAAI) celebrated across all the four locations. JAAI has approximately 32% women employees working at different locations and in various departments. JAAI marked the day by organising cake cutting by female employees and they were presented with goodies by top management.