Safety Awareness Programme
Published On: 5th August, 2020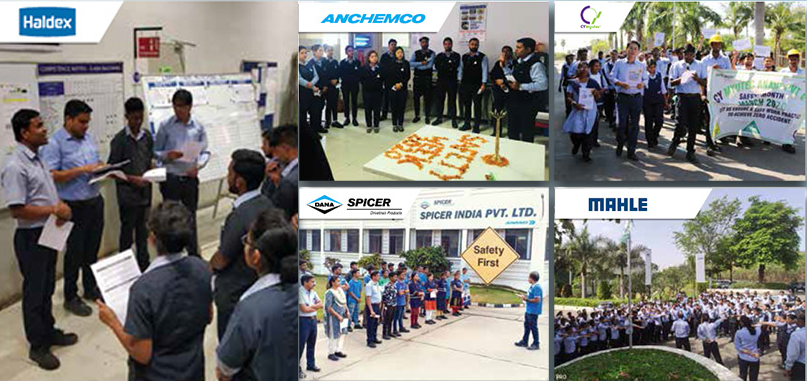 Safety is always given utmost importance across ANAND Group companies. 4th March 2020 was National Safety Day and many Group companies conducted events to promote the prevention of occupational accidents and highlight the importance of safety in all spheres of life.
CYMA celebrated Safety Day with employees taking the safety pledge, followed by hoisting of the safety flag by Mr. Mun Jae Lee, Managing Director, CYMA. Subsequently, events like a walkathon, safety quiz etc. were conducted.
Haldex ANAND India celebrated Safety Week with employees across plants taking the Safety Oath. Safety poster competitions and quiz competitions were held.
Dana Anand India celebrated Safety Week across plants through programmes like quizzes, posters, slogans, safety awareness sessions, training and blood donations.
Anchemco ANAND celebrated Safety Week at its premises in Parwanoo.
MATS celebrated Safety Month by conducting various competitions and training for employees.