Quality Month Celebrations
Published On: 12th April, 2019
Quality month was celebrated across ANAND Group companies with various employee engaging and themed activities during the month like quiz, poster and slogan competitions and pledging on quality.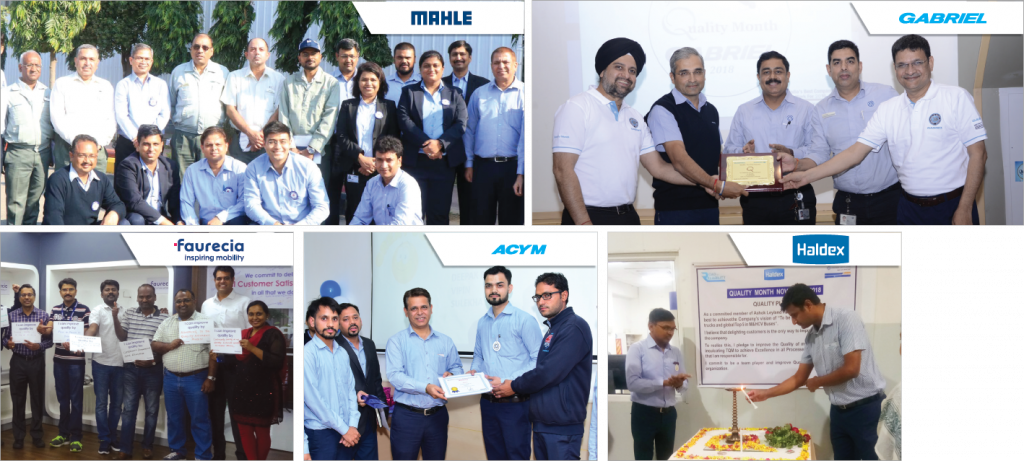 Mr. Sachin Kulkarni, Head – Corporate Purchase at Volkswagen was the chief guest of the closing ceremony hosted at Gabriel India in Pune.
MAHLE ANAND Thermal Systems (MATS), Noida and Chakan plant hosted Mr. P. K. Roy, Executive Director, Plant Operations (India); Mr. S. Thakar, Sr. Vice President, Quality Assurance, and other team members from Maruti Suzuki India Limited.
Mr. Ritesh Reddy from Ashok Leyland visited Haldex ANAND India, Nashik plant on the occasion.
ANAND CY Myutec Automotive (ACYM) celebrated quality month closing ceremony with the introduction of quality circle in the presence of senior dignitaries from the company. The winners of the quality quiz contest and poster competition were also felicitated on the day.
All the sites of Faurecia Clean Mobility (FCM) across India took pledge and committed to total customer satisfaction in all deliverables.