Our Partners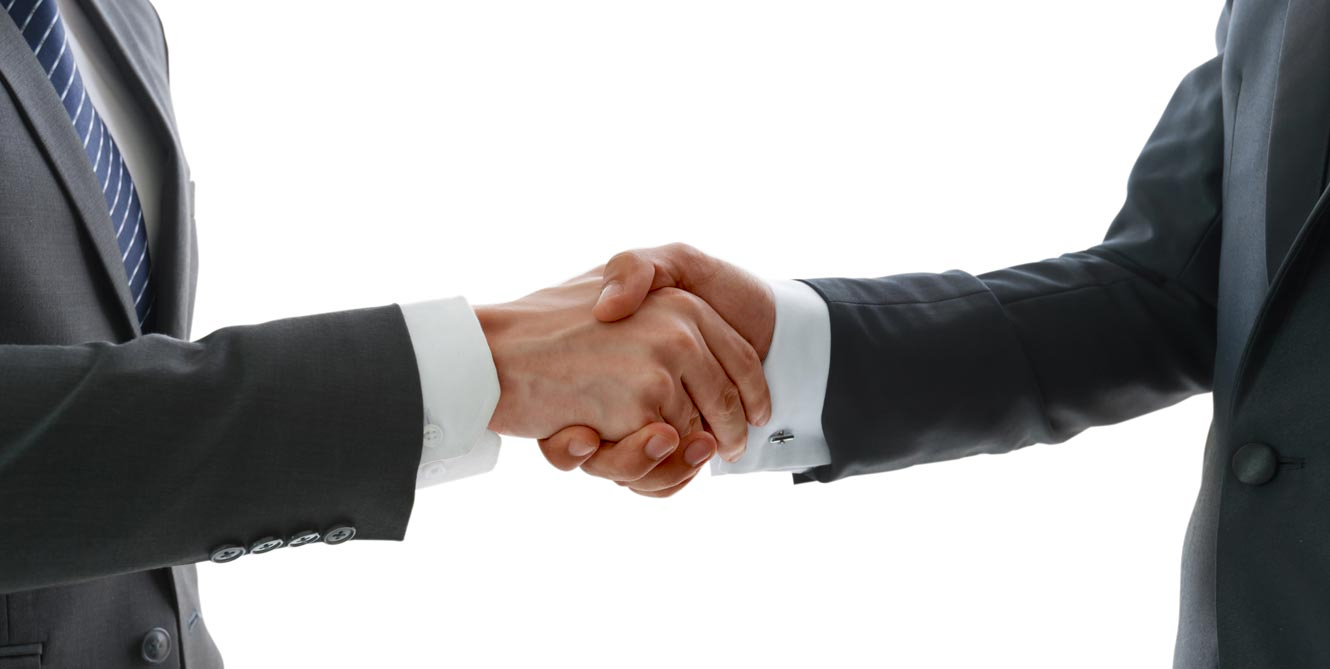 Headquartered in Tokyo, Japan, KYB Corporation manufactures a wide range of ride control, hydraulic and electronic products for motorcycles, trucks, specialty vehicles, buses, aircraft, railroad cars, industrial and agricultural equipment and civil engineering projects. By consistently developing world class ride control products, KYB has become the world's largest supplier of shocks and struts for OEMs and the aftermarket. The company has 32 facilities in 21 countries, including 15 manufacturing plants in Asia, the United States of America and Europe.

Yamaha Motor Hydraulic System Co. Ltd. manufactures shock-absorbing equipment for motorcycles, automobiles and outboard motor hydraulic systems. Based in Shuchi-Gun, Japan, Yamaha Motor Hydraulic System Co. Ltd. operates as a subsidiary of Yamaha Motor Powered Products Co. Ltd.

KONI is the premier manufacturer of performance and adjustable shocks in the world. KONI shocks are made from the highest quality raw materials and machined to the tightest tolerances. KONI has taken shock absorber performance and comfort to the next level with patented Frequency Selective Damping (FSD) technology.
Leadership
Our mentor Mr. Deep C. Anand has set the tone for leadership through partnership and people empowerment from the beginning. Having created enduring partnerships, our leaders have built the company on the foundations of trust, good governance and transparency.
Our leaders have fostered an environment that encourages our people to imbibe the ANAND way in their business dealings. Our esteemed Board of Directors leads an illustrious senior management team to create value for every stakeholder.
VISION & VALUES
Gabriel India shall be a global manufacturing and marketing company of ride control products, respected by customers and other stakeholders for the benchmark performance in product engineering, quality, cost, delivery and speed of response.
We shall earn and sustain the status of being the "Preferred Supplier" of ride control products from our customers.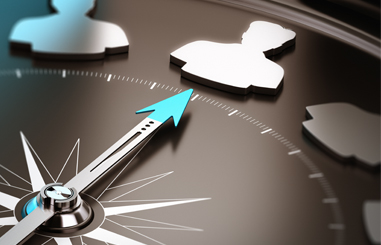 Vision:
To be amongst the top 5 shock absorber manufacturers in the world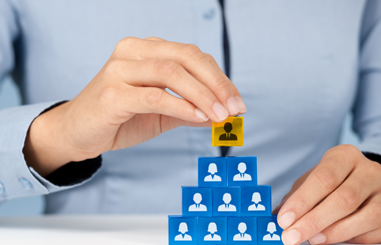 Values:
ANAND is defined by a value system which guides our work ethic. These core values govern our decision-making in every sphere of our work and social responsibilities. These foundational beliefs and philosophies always have, and will continue to define, the way ANAND does business.
TIMELINES
In 1961, Mr. Deep C. Anand set up his first business venture, Gabriel India, in collaboration with Maremont Corporation (now Gabriel Ride Control Products of Arvin Meritor Inc., USA). From a small beginning in shock absorber manufacturing, Gabriel has become a name synonymous with ride control products in India. Gabriel's journey of five decades is marked by strong research and development, innovation and technological alliances that make it a preferred OEM supplier.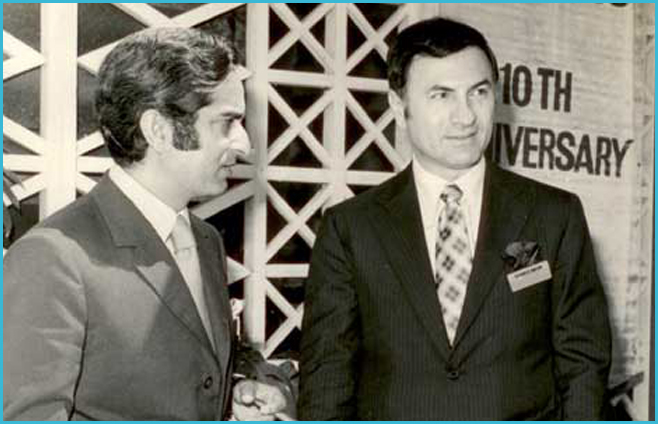 1961: Gabriel India, the first company of the ANAND Group, was founded by Mr. Deep C. Anand. The first plant started operations in Mulund, Mumbai.
1965-75: Started supplying to OEMs across various segments - TELCO, Bajaj Auto, Mahindra and Mahindra, Premier Auto, Ashok Leyland and Hindustan Motors.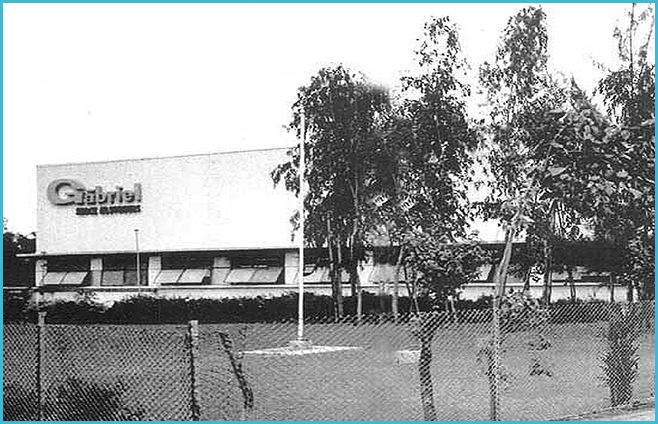 1978: The next leap forward - Gabriel listed on the stock exchange
1980-85: A new business segment opened with business from Swaraj Mazda and VECV (formerly Eicher Motors)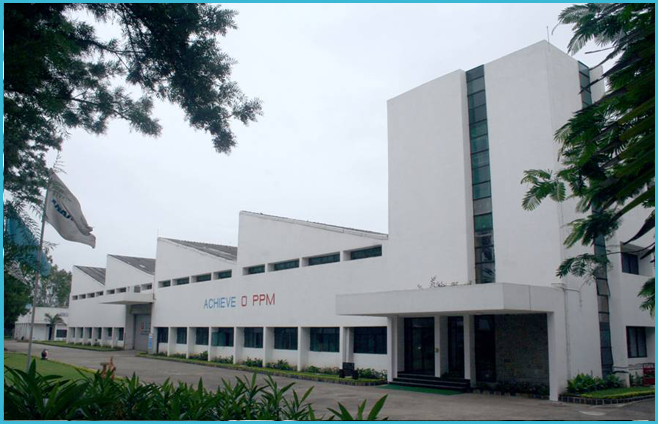 1985: In-house Special Purpose Machine design centre launched
1986: Gabriel turned 25 – Entered a new era of expansion and growth
1987: First expansion - Khandsa plant set up to supply to Maruti Suzuki
1988: A new product launched - McPherson Struts
1990-91: 3rd plant set-up at Nashik - manufacturing 2-Wheeler shocks and front forks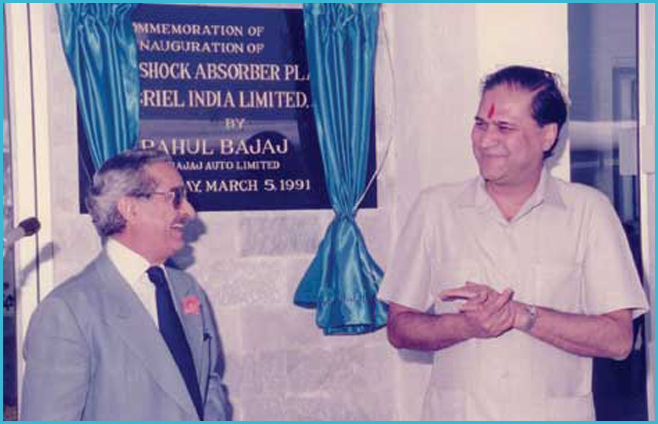 1991: Technology tie up with SOQI, Japan
1992: Dewas plant commissioned – manufacturing components for Commercial Vehicles
1993: Launched a unique HR practice – machines operated by knowledge workers, designated as 'Operating Engineers'
1994: Commenced supplies to TVS Motors
1995: A milestone – acquisition of Stallion Shox
1996-97: Two new plants set up in a year - Chakan plant for Passenger Cars segment and Hosur plant for the motorcycle segment.
Started manufacturing Gas Shock Absorbers
1997: Signed Technology Assistance Agreement with KYB Corp.
1998: Acquired TATA Motors' 1st Passenger Car project
Set up a state-of-the-art validation centre in Chakan. Became self-sufficient in designing and developing indigenous customized solutions.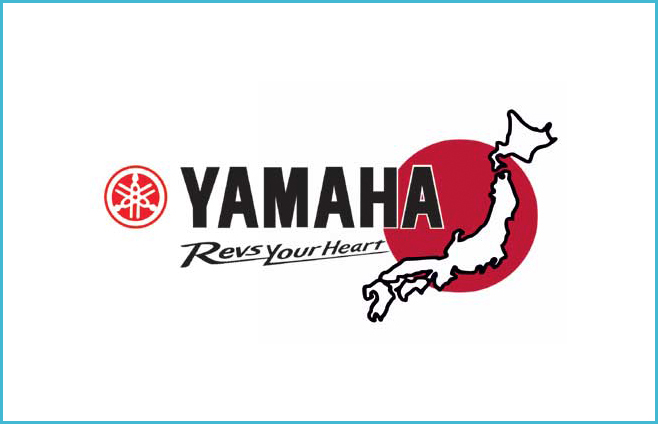 2002: Exports to Yamaha (Japan) commenced
2004: Receives Hyundai 100 PPM Award, establishing it as a manufacturer of quality products
1998-2004: Business Award  from Honda Motorcycles and Scooters, General Motors, Toyota Kirloskar Motor, Ford and Hyundai
2006: Acquired business from Renault India
Developed 1st Ride Tuning Van
2007: Parwanoo facility set up to manufactures shock absorbers for Commercial Vehicles and Two-Wheelers, struts for Passenger Cars and front forks for motorcycles
2008: Became the first company in Asia to install the 'Dynachrome' Automation Machine
Awarded business by motorcycle majors - Suzuki Motorcycles and Yamaha for their 'New Gen' motorcycles
2009: Started manufacturing specialty castings
Commenced Two – Wheeler backward integration process with Japanese collaborators
2010: Set up manufacturing facility at Sanand
Acquired Passenger Cars (Brio) business from Honda cars for the 1st time
Commenced supplies to Volkswagen India
R&D Facility at Chakan recognized by Department of Scientific Industrial Research (DSIR)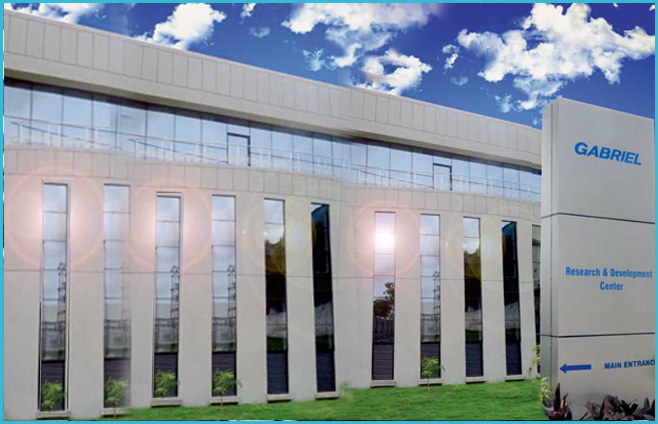 2011: R&D Facility at Hosur & Nashik recognized by DSIR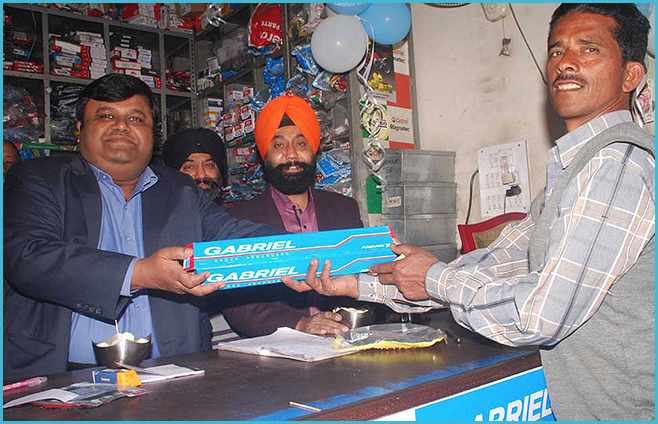 2012:

Strengthened Aftermarket through highly successful loyalty programme - "Elite Retailer Program"
Recognized by Great Place to Work® as one of top 3 auto component companies in India
Received the prestigious "Golden Peacock" Eco-Innovation Award
Received the FICCI Quality Systems Excellence Award for manufacturing consequently for two years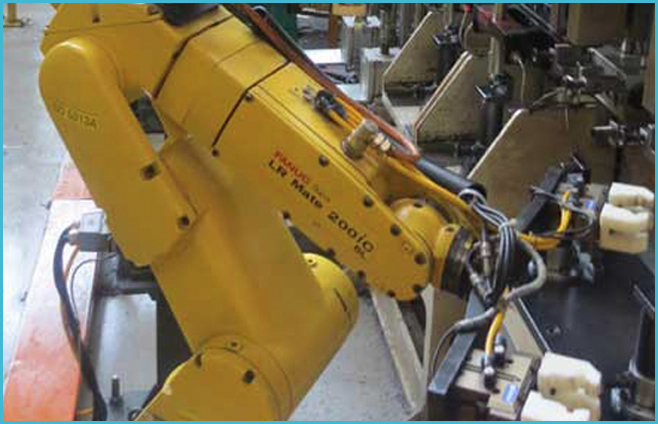 2013:

Launched a full-fledged new 2-Wheeler R&D centre in Hosur
Expanded presence in China with inauguration of China office
Commissioned the 1st Robotic Shock Absorber Line at Gabriel, Hosur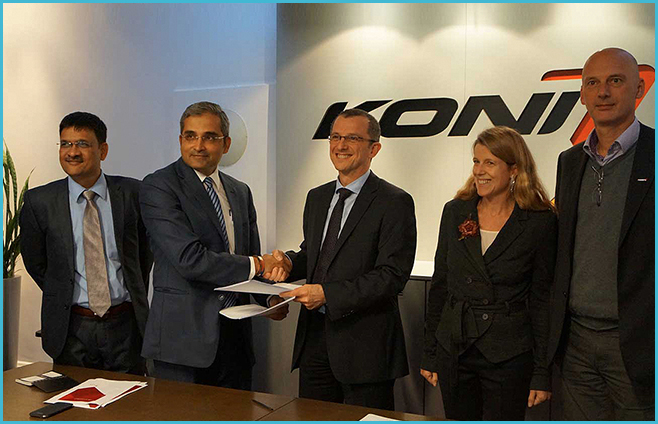 2014:

Mrs. Anjali Singh, Chairperson of ANAND Supervisory Board appointed Chairperson of Gabriel India, Board of Directors
To enhance product and customer focus, 4 Strategic Business Units (SBUs) formed 2 & 3 -Wheelers (TW), Passenger Cars (PC), Commercial Vehicles & Railways (CVR) and Aftermarket SBUs
Chief Operating Officer appointed for each SBU
Technology license agreement signed with KONI B.V. (part of ITT Corporation) for Commercial Vehicles, Buses and Industrial Equipment suspensions
Late Dr. APJ Abdul Kalam, former President of India, eminent scientist and Bharat Ratna inaugurated 2nd Innovation Concourse at Gabriel Chakan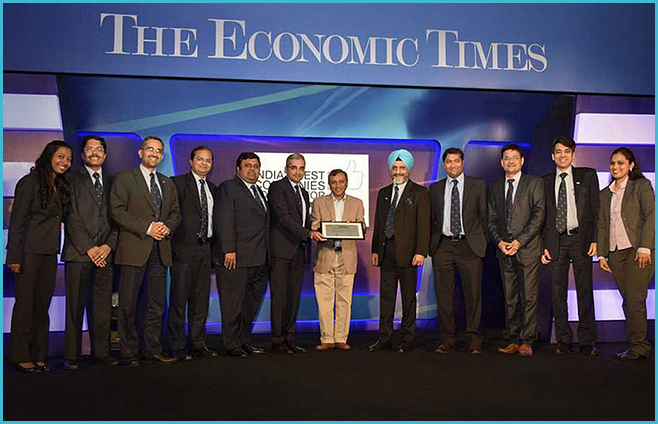 2015:

Great Place to Work® recognizes Gabriel as 43rd best place to work in India and 2nd in the Indian Auto Component industry
Gabriel India listed amongst 'India's Top 500 Companies' by Dun & Bradstreet for three years in a row
Also found a place in 'Fortune India's Next 500 Companies' by Fortune India & Business Standard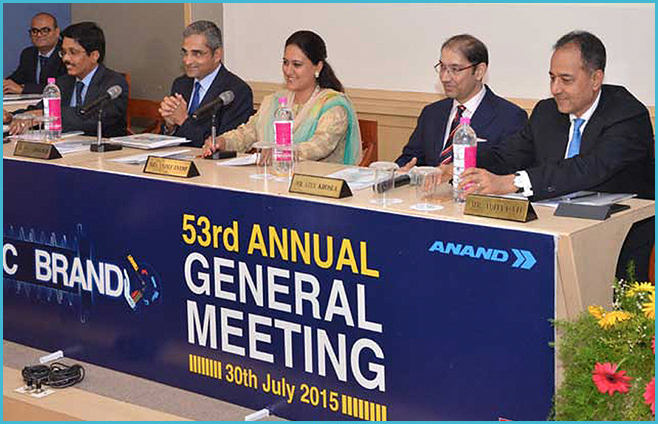 2016:

Became a technology provider to Gabriel De Colombia
Aftermarket business achieved record sales of INR 200 Cr
Began exporting customized machines for Shock Absorber manufacturing to Torre South Africa. These machines are built in-house with indigenous technology.
Received approval to manufacture Linke-Hofmann-Busch (LHB) Dampers from Indian Railways for high-speed trains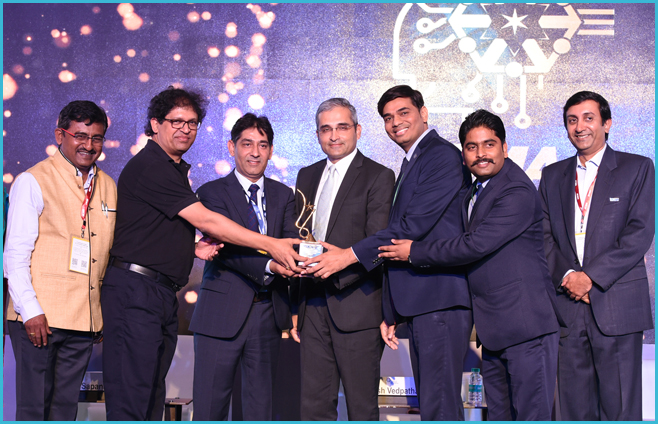 2017:

Gabriel Khandsa wins ACMA Gold Award in Health & Safety
Gabriel sweeps a string of awards in the 31st National Quality Circle Competition 2017
Gabriel Dewas wins Supplier Excellence Award 2017 from SML Isuzu Limited
Gabriel Khandsa takes one more step towards Energy Conservation and inaugurates its Solar Power Plant
Gabriel Khandsa wins Gold Award in ICQCC 2017
Gabriel Dewas receives 'Certificate of Appreciation' from Powerdown, Australia
Gabriel Dewas Goes Greener by successfully installing a 182kW Solar Park
Gabriel Khandsa Felicitated by the Hon'ble Chief Minister of UP Shri Yogi Adityanath for Encouraging Women's Participation in the Workforce
Gabriel Khandsa recognized by FICCI for Good Practices in Safety Systems!
Gabriel Nashik & Aurangabad Team wins Gold Quality Award from Bajaj Auto second time in a row!
Gabriel Bags Gold Award For Quality by Lohia Auto Industries (UML) For The Year 2016-17
Zero PPM Quality Award from Toyota Kirloskar Motor